paraluniverse.html
98.11.29 ( d7
To Ted Nelson Home Page
MY PARALLEL UNIVERSE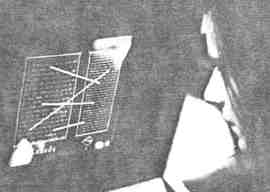 Mine is a parallel universe in various ways.

I share the physical universe with other people, but it seems I see it very differently and I disagree about a lot (the current word is "Contrarian"). So my world is the same but different.

I have a different (and parallel) world of computers (below). I have a different and parallel history of computers (will be put here some other time).

I am especially concerned about parallelism in many ways:

¶considering how things are alike and different, which requires

¶¶comparing them in parallel.

Which in turn means--

¶parallel presentation on computer screens
¶parallel data structures.

This is what my computer work is about.
Here are the main parallelisms:
Most software (like most people) tends still to be naive about documents, treating them as independent and standing alone.
But actually documents are conjoined and parallel by nature.